Congratulations to the winners of the first MGHA Preseason Spirit Tournament!
Goalies, volunteers, bakers, and dancers took the cake.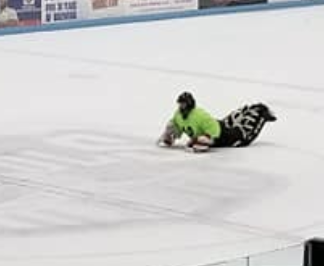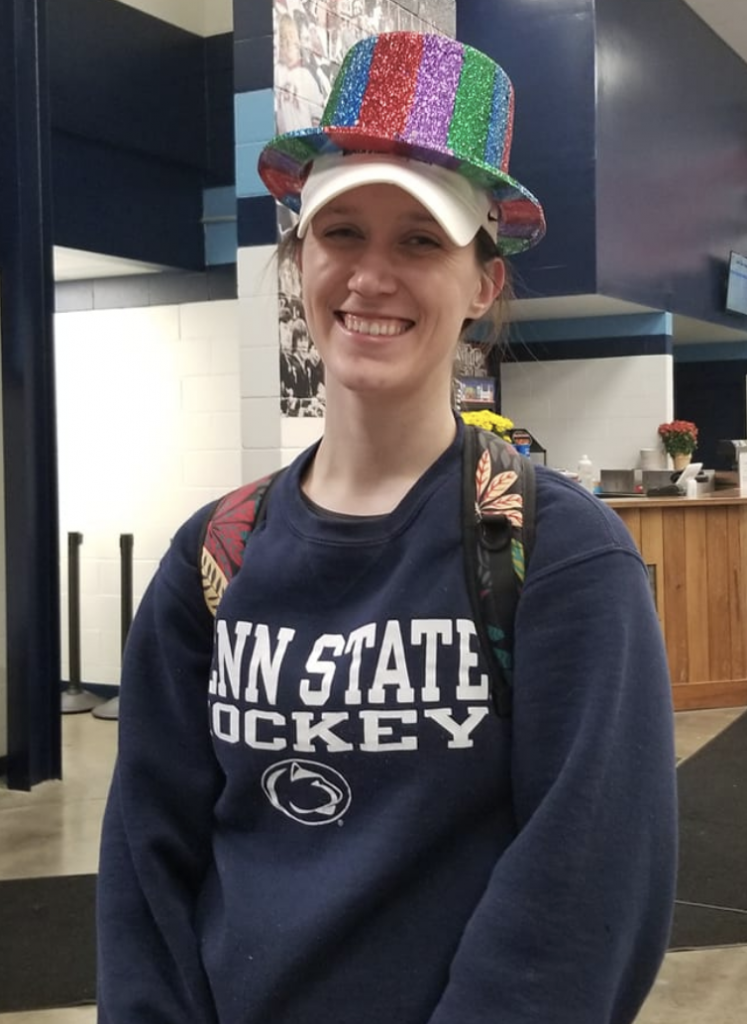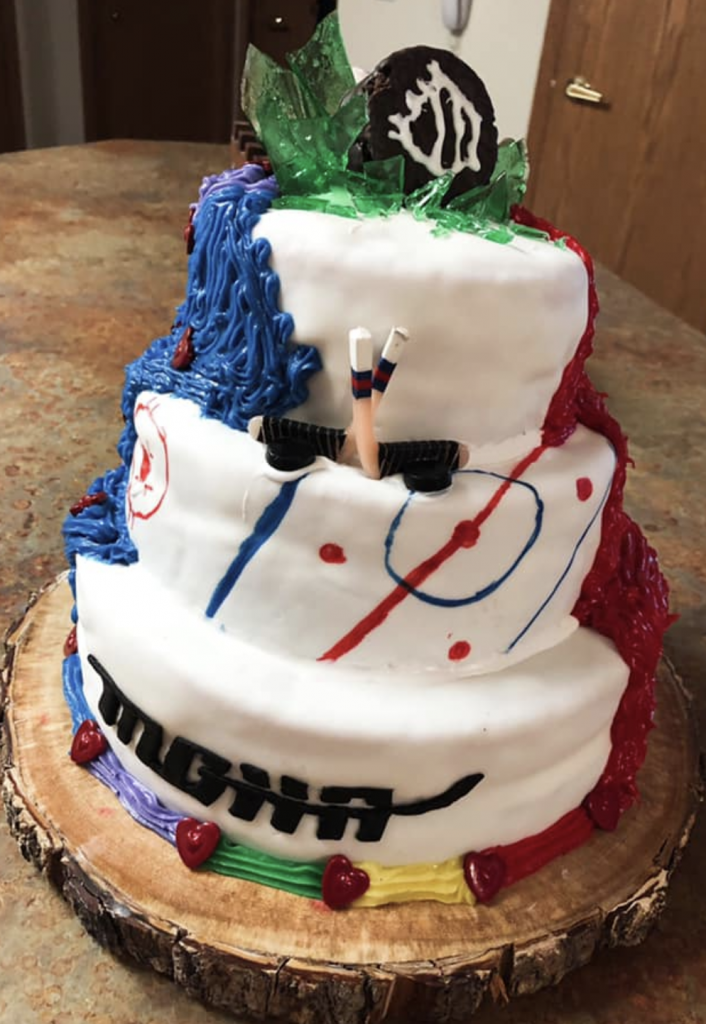 10,000 points for all the trick/trotters
5,000 points to EVERY DANCE-OFF DANCER. This was a huge highlight and I hope we can collect the videos from our facebook group and share them on the website sometime soon.
Rainbow Kate Points
Vern – Book Hockey: new player took the initiative to come find me!

Alpha – Rink Rats: found me in Rink B!

Pop Magic: Molly's cartwheel high-five and Christina's best hug of the night!

Purgatory's Peacemakers: coordinated team high-five train with introductions for the new people after, I am so proud of them.
Special shout out to the organizers, captains, and track leads for making this preseason fun and festivities happen this year. LOTS of time was spent and LOTS of spirit was exhibited.
The official team rosters for the 2019-2020 season!
These will be transferred into the teams/schedule portion of the website very soon, but until then see who's on which team below.
L1 – Green Circle
| | |
| --- | --- |
| Orange | Royal |
| Amanda O'Donnell | AZ Frederickson |
| Ben Palmer | Brian Bischel |
| Bob Grabow | Ethan Hahn |
| Dexter Lane | Gracie Gilbert |
| Ian Leach | Jack Fait |
| James Daniels | Joanna Fenner |
| Lindsay Wilson | John Stephany |
| Lori Prechel | Laur Rivera |
| Melinda Fude | Matt Basler |
| Natalie Miller | Meg Doll |
| Randi Hagen | Nicole Engerman |
| Rraine Nolan | Paul Weisensel |
| Tori Nothnagel | Peyton Higgins |
| Zach Sielaff | Tatiana |
| | |
| --- | --- |
| Green | White |
| TBD | Ames |
| Allie Berenyi | Hunter Fultz |
| Amy Flansburg | Jane |
| Andy Humphrey | Kyle Peterson |
| Ann Freiwald | Leslee Spatola |
| Bryan Zaramba | Maggie |
| Donna Neumann | Maj Williams |
| Eric Stanko | Mary Hitchcock |
| Greta Landis | Michelle Watkins |
| Kortney Pohl | Nick Raffa |
| Livi Harris | Olivia Cody |
| Quinn Crossley | Sarah Pisula |
| Rob Kaletja | Suzanne |
| Robin Flick | Vic Barrett |
| | |
| --- | --- |
| Light Blue | Black |
| Alax Krajek | Amanda Steimle |
| Alisha | Angie Baker |
| Danielle Harris | Erika Hansen |
| Elisabeth Lex | James Barry |
| Halley Pucker | Jordan Hsu |
| Ingrid Starkey | k8 Walton |
| Jocie Luglio | Karoliina Jarvi |
| Josh Bodnar | Jackson Solomon |
| Kiki Schultz | Liz Stadtmueller |
| McKenna | Mary Ann Feist |
| McKenzie Zeiss | Reed Gardner |
| Paul Weber | Sean Hubbard |
| Tim Tender | Spencer Micka |
| Trisha Adamus | Steph Schwartzkopf |
| | |
| --- | --- |
| Yellow | Red |
| Austin | Amanda Leonard |
| Douglas Haltinner | Ash Baldwin |
| Joy Gander | Chelsea Brodsky |
| Katie Jayce | Emma Carroll |
| Leah Rudin | Jen Lawrence |
| Martha Hansen | Jess Wreczycki |
| Micah Darling | Jesse Westerman |
| Mitch Pralle | Jim Voss |
| Monica Wilson | Miriam Kunz |
| Smides | Nat Carlston |
| Susan Pschorr | Stephanie Cook |
| Tyler Deverneuil | Tina Pirius |
| Tyler Steffensen | Tru Sel |
| Tylor Begay | Venessa Farn |
L2 – Blue Square
Gold
Red
Al Silver
Andrew Kohrs
Alex Staats
Avery Cordingley
Amanda Thornton
Betsy Waller
Anton Kapela
Chris Rustoven
Brandon Campbell
Chuck McKain
Charlie Sackett
David Parter
Chris "Wally" Walters
James Parens
Emily Engel
Katrina Wolfe
Emily Feinstein
Kevin Colelli
Gabby Grandin
Maddy McKeown
Geoffrey Gyrisco
Ryan Birdsall
Jacob Ela
Sara Colopy
Katy Werginz
Tony Jovenitti
Leif Backus
Blue
Carolina Blue
Abby Churchill
Allyssa Long
Caleb "Clab" Oakley
Amber Oberfell
Chris Swomley
Andrew "Alpha" Brausen
David Hafner
Brian Fitzgerald
Jake Wagner
Cal Hughes
Lauren Perucco
Daniel Burkhardt
Matt Brausen
Iris Barrow
Matthew Dorris
Katie Hurtis
Molly Costello
Mark Nessel
Nick Trentadue
Rudy Zhao
Sarah Brick Birkholz
Scooter Clark-Smith
Stevie Venner
Skye Zitkus
Vernon Beasley
Todd Streicher
Will Liederbach
Green
Orange
Anna Ceyala
Brett Rojec
Brandon Rounds
Christina Libs
Brenda Swenson
Dan Schwalbach
Diane Milligan
Jason Northouse
Eric Witte
Joe Walsh
Gene Zadzilka
Joe Znidarsich
Jeff Horvath
Johannes Wallman
Jill Cohan
McKenna Legried
Justin Sukup
Melissa Crye
Mel Paugel
Nicholas Bartholomew
Patrick Farabaugh
Rachel McElhenie
Ryan Ziltner
Sarah Bottjen
Sherry Holly
Steven "Shiny" Magnuson
Vlad Brick