Hi all!
Friendly reminder from your registrar that last year's USA Hockey numbers have recently expired. With preseason starting soon, now is the time to go sign up for this year's! You must have a current USA Hockey registration submitted to us before you skate with us.
Also, a reminder that you can enter your registration number directly into your account on the website (see below, red/first box). This makes my job as registrar much easier, so I definitely encourage that, but registrations and questions can still come to me via registrar@madisongayhockey.org.
And if you have yet to put in a preference for league level this season (see below, yellow/second box), please do that while you're there!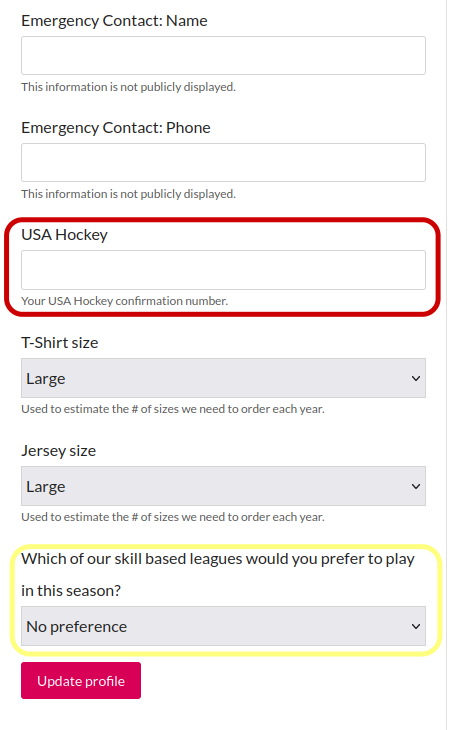 Thanks,
Bront