Each year MGHA players are invited to write introspective essays titled "What Gay Hockey Means to Me." Essays are accepted at the end of each MGHA season and are read by a committee. One essay is selected to represent the spirit of the MGHA for the coming year.
The recipient receives next year's fees paid in full. All players who submit an essay receive a gift from the league.
Essays From 2006 to present
History of the "What Gay Hockey Means to Me" Essay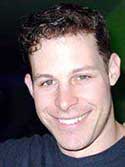 In October of 1997, a young guy named Jeff Kagan from New York City attended a gay ice hockey tournament in Toronto, Ontario, Canada. When he returned to his home he was asked by the Toronto Gay Hockey Association to write an essay about "what gay hockey means to me." The introspection that came from writing that later contributed to Jeff's motivation for creating the New York City Gay Hockey Association (NYCGHA) in 1999.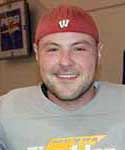 In 2002, Kagan crossed paths with Patrick Farabaugh and recruited him into the NYCGHA. From spending the next 4 years playing with their league and participating in other gay hockey tournaments across North America, Patrick discovered a community and a level of self-acceptance that helped to develop a similar sense of purpose in himself. This is where he found the initiative in 2006 to create the Madison Gay Hockey Association.
To continue the momentum, the MGHA has since established a fund for players in need to remove the financial obstacles involved with participating in MGHA.