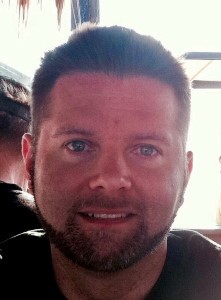 Current Team

Golden Gays, The IncREDibles Team Captain

Hometown

Oregon, WI

Pronouns

he/him/his

Role
Sports have always been a part of my life, but it was never something that I felt pressured into. In fact, my Dad and I had fun together playing catch with a football or baseball, shooting hoops, and going to UW Men's Badger hockey games. In school I played soccer, tennis, tried my luck in track, and as an adult played volleyball and softball. But hockey was always my favorite sport. (Back then, my high school did not have a hockey team.)

Until 2006, I never played ice hockey. I had UW-Madison Mens Hockey season tickets for years and went ice skating with friends, but that was it! Now, I can say I am more than just a spectator or a fan! My first year with the MGHA (both as an original Board Member and a player), I learned a lot about the game and myself. I honestly can say that the 2006-07 Inaugural MGHA season changed my life! And, I got to spend more time with my BFF (Peter J.) who was on my team. Now, I am looking forward to playing another season, improving on skills, and having fun doing it!



Madison Gay Hockey Association
MGHA Classic Tournament