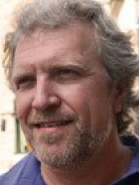 Hometown

Madison

Pronouns

he/him/his

Other Teams

No other hockey teams. Active squash player. If any one is interested in checking out that sport, let me know and I can set you up.

Roles

MGHA Member Recruiting
Founder and president of 5NINES llc a local techology services company. President of Madison Squash Association. Father of 2 daughters. Enjoy building and home improvement projects, downhill skiing, music and the north woods. Played youth hockey for serveral years and adult league once many years ago. Always loved playing hockey and looking forward to getting back into it for fun and exercise.



Madison Gay Hockey Association