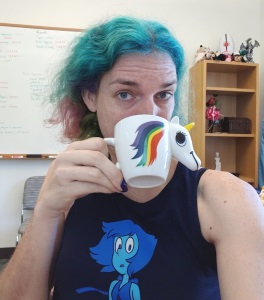 Current Team

Pronouns

she/her/hers

Other Teams

Dread Pirates
The Women of Winter

Roles

Webmaster MGHA Member Recruiting Mentor
I'm new to hockey, but not new to skating. 2015-2016 was my first season with the MGHA, and I liked it so much, I joined the board! I stepped down from the board for the 2018-2019 season, and I'm hoping to be back at it next season.

I'm in charge of the website, so if you need help, contact me!



Madison Gay Hockey Association
MGHA Classic Tournament