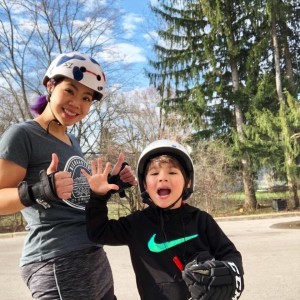 Current Team

Hometown

Lake Zurich, IL

Pronouns

she/her/hers

Other Teams

Madison Roller Derby Dairyland Dolls, Madison Roller Derby Unholy Rollers
Nutshell: Life is family, work and roller derby!

Hockey background: I have helped coach my kiddo's hockey team for the last 4 years. (Go West Madison Polar Caps!) Fun fact is that I never played hockey, but thanks to roller derby, I'm OK at ice skating. Now, just have to get the stick and puck stuff down. lol

Goals in MGHA: Have always wanted to join! Here to have fun, learn to play hockey (1st year goalie, gulp!) and meet new team and leaguemates.



Madison Gay Hockey Association