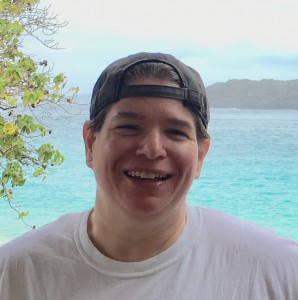 Current Team

Hometown

Minneapolis, MN

Pronouns

she/her/hers

Other Teams

Madison Freeze Green 2008-2010

Role
So, this is the 17th year of the MGHA, the 16th playing season of the MGHA, my 15th year associated with the MGHA, and my 14th season actually playing. Where has the time gone?!?

I'm looking forward to meeting the new players...welcome!
For players returning to the league, welcome back!

For those of you new to skating and/or hockey, please be patient with yourself. Hockey is a very humbling sport to learn as an adult, but very much worth the effort. Welcome to the wonderful adventure that is ice hockey!

My hockey story: I grew up in Minnesota where hockey is almost a religion and started skating when I was three. I was a huge fan of the Minnesota North Stars NHL hockey team, until they moved to Dallas (Dallas?!? Really?!?). Unfortunately, I never had the opportunity to play organized hockey while growing up. I skated regularly through middle school and then took a very long break. Enter the MGHA many years later and all the wonderful people who helped me relearn how to skate...thanks to all of you!

Joining the MGHA was one of the best decisions I have ever made. I am grateful for the opportunities the MGHA has given me to learn and play hockey and meet so many wonderful people.