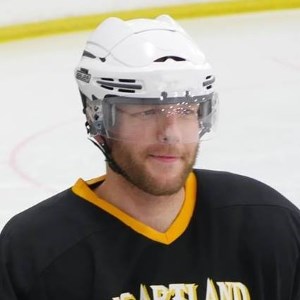 Hometown

Madison, WI

Pronouns

He/Him/His

Other Teams

Thursday Knights Hockey Club, BoMarli, DCHF, OBHL, Letterkenny Irish, etc
I wasn't much of a 'sports guy' ever, really -- my folks tell me that I skated a bit when I was 5 or 6, and there's a picture to prove it, but it definitely wasn't in a pair of hockey skates! So, after a nearly 30 year break from anything ice-related, I'm eager to get back on the ice with some larger purpose: playing for and promoting the MGHA!

I've been loving hockey and skating since I started playing with the MGHA in 2015. You might even see me at other games around Madison, Milwaukee, Waunakee, McFarland, Sun Prairie, and Oregon.



Madison Gay Hockey Association
MGHA Classic Tournament