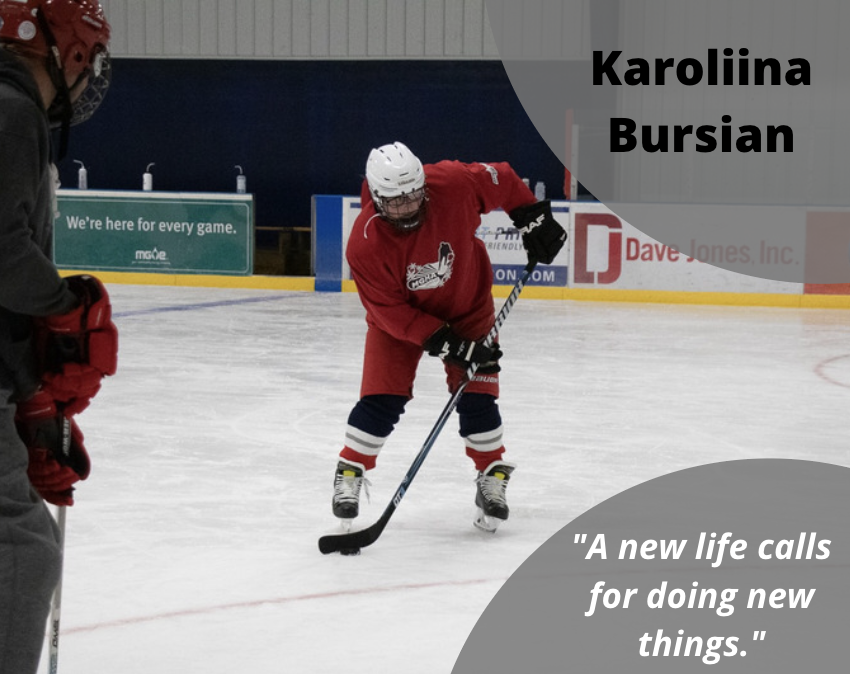 Gay. Hockey.
What an incredible concept.
I first heard of the league a couple of years ago from a friend, but never gave it much thought.
For one: I did not identify as gay – I was a cis, closeted bi-guy.
For another: I couldn't skate. So, while I thought the league sounded great, I never considered playing.
Life has a way of sneaking up on you and smacking you in the back of the head, though. Roughly a year ago, that's exactly what happened to me.
After struggling for many, many years, I'd come to the conclusion that I am a trans woman.
There were so many feelings that flooded over me as a result of this. Basically, life as I had known it was over. I was starting anew and it turned out to be a major upheaval that brought an untold number of changes.
The idea of hockey and MGHA was brought up at an Employee Resource Group meeting at work. One of the members of the ERG also happened a member of MGHA, and she was recruiting people for the league (Thanks, Randi!).
I thought about it and decided: Why not? A new life calls for doing new things. I applied to play in May of 2019 and then I waited. I received word that I was accepted into the league and got all excited.
Then, the nerves hit. How I would get myself on skates and actually do hockey?
Between getting on the ice and being in a very LGBTQIA+ space for the first time, my stomach was churning with butterflies that very first day in September. But I hadn't needed to worry – I was accepted instantly for both who I am and how I skate. There was never, for one moment, a doubt that I belonged.
To me, that's what the MGHA means: Belonging. I'm so fortunate to have met such an amazing group of people, whether that be my fellow first year players, my teammates, or anyone else in the league. I have never felt out of place or that I did not belong there.
The experiences that I've had with the MGHA hav given me confidence in many areas of my new life and living my life the "MGHA way" has been very fulfilling. I try to look at things with the sense of joy and wonder that I feel when I'm on the ice skating with Black Mirror.
What could have been a very scary and uncertain first year of transition has been eased knowing that I have a family of about 200 amazing individuals who love me and support me for who I am.
The MGHA has been instrumental in my first year of transition. I would not be the person am I currently – or the person I'm on the road to becoming – without this group. Thank you.