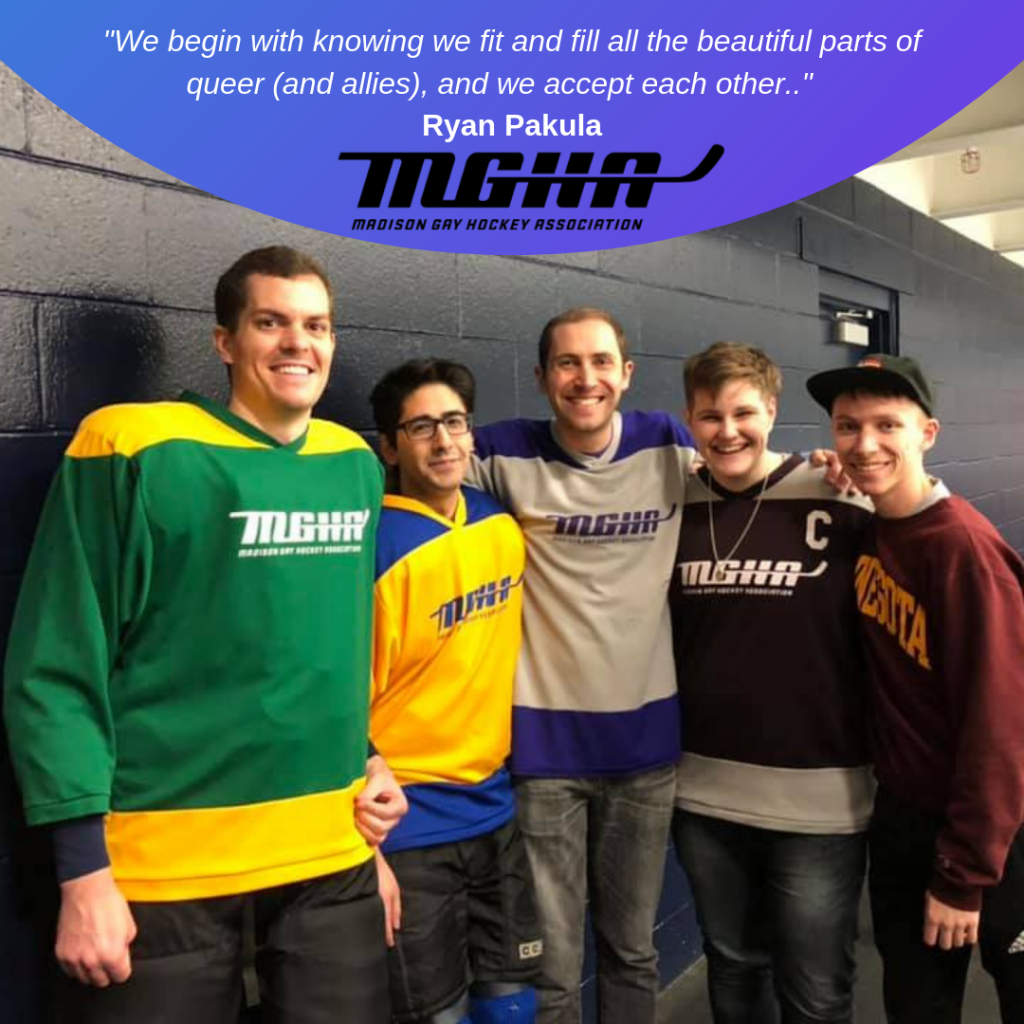 My parents were the hardest to come out to, and it didn't go well, but it was almost a non-issue for me that they didn't really understand what it meant that I was gay ("No, like… I'm sexually attracted to men….."). I kind of expected it, given their educated-but-not-empathetic view of many other things. The bigger issues with them and others in my family and life has been the lack of empathy and understanding relating to my other deviations from their expectations: my disinterest in children, a job that pays as much as possible, my own car and home, and my anomalous values that I hold above those. These issues still plague our relationship and make it an earnest struggle to feel respected and loved. But there are those unrefined or inextricable parts of me that are good, bad, different, odd, refreshing, or unsavory for polite company, and yet my MGHA family loves me as I am, sometimes because of and sometimes despite.
And it's not just that we're a smattering of more progressive, young and young-at-heart individuals. Plenty of my progressive and young peers have constricted world views and assign value to me based on my choices and lack of choices that they would have made. The MGHA is more than just open-minded. I think it comes from the layers and layers of acceptance that build on each other. We begin with knowing we fit and fill all the beautiful parts of queer (and allies), and we accept each other. And then there's also varying levels of hockey ability, including people like me who came in as a wobbly-ass baby giraffe just hoping to not break bones on falls one through four hundred, and we accept each other. And we come from various backgrounds and currentgrounds and futuregrounds, and we accept each other. And the more we differ, the more we accept each other, and that acceptance is built on and reinforces such a solid foundation that people are comfortable being earnest, complete, fierce embodiments of themselves. You read about it in tons of these essays – how people only felt comfortable with something about themselves or about sharing it within this league, or maybe starting with this league – and it's one of the most amazing things that this league can help so many people come to accept themselves, to help them realize they deserve to accept themselves and be accepted by others too.
I'm a very cynical person, and I struggle with seeing the good and not drowning in the bad, but the MGHA has given me acceptance and love and support and, annoyingly, an example of something I can't be cynical about. The MGHA means, to me, acceptance. I guess hockey's pretty neat, too.