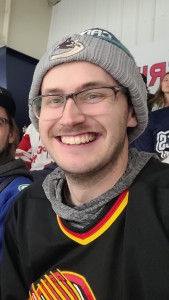 Hometown

Edmonton, Canada!

Pronouns

He/They, really anything is fine!

Other Teams

OBHL - D/C League
I'm a canadian who grew up with the sport, and moved to Madison a couple years ago! Most of my playing experience is in the form of forward, but I've been making an effort to goaltend these last few years to learn the game from a new perspective.

I'm into a good many sports, both playing and watching, and also do bird photography!



Madison Gay Hockey Association
Season
Team
Goals
Assists
Penalty
Minutes
P
Goals
Against
Saves
2022-2023
The Heartthrobs!
11
7
3
2
7
59