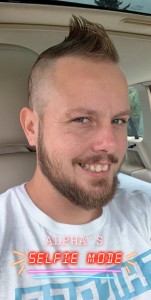 Hometown

DeForest/Madison, WI and Hudsonville, MI

Pronouns

He/Him/His/They

Other Teams

BLUE BAYOU FOR LIFE!!! Solid Gold, Agent Orange, Green Gays and Ham, They Might Be Ducks, Grayzly Bears, Sacre Bleu

Role
I love to play hockey! I earnestly just love to play in general. If it's a game I'm in! I put my whole heart into everything I do. I have three heeler mix dogs and a sweet calico cat. Want to know more, ask me!!!



Madison Gay Hockey Association
MGHA Classic Tournament