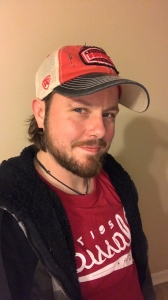 Hometown

DeForest/Madison, WI and Hudsonville, MI

Pronouns

He/Him/His

Other Teams

BLUE BAYOU FOR LIFE!!! Solid Gold, Agent Orange, Green Gays and Ham

Roles

MGHA Member Mentor
This year marks my fifth season playing hockey and with the MGHA. I have learned to much not only about hockey, but also about life. I love pushing myself, but also making sure everyone is having fun and feeling encouraged. This year is my first as a captain and I hope to do my team and the league proud.



Madison Gay Hockey Association
MGHA Classic Tournament