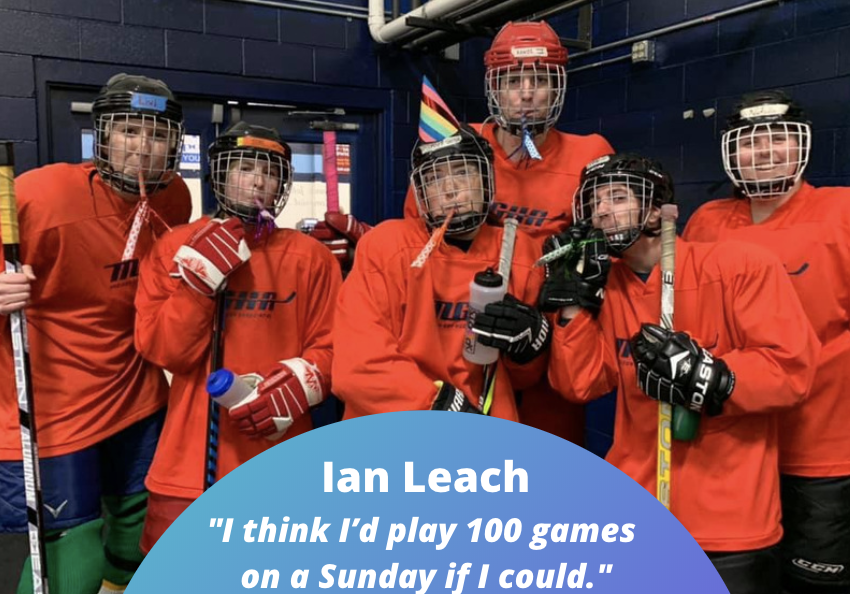 It's 2016 – I'm going into my sophomore year of college living in a brand new city in Ann Arbor, Michigan. Desperately looking for community and not really knowing how to find it in the predominately-high income school I was attending, I decided that one of the best options would be a semi-local gay soccer league near Detroit. I thought that playing in this league might give me the opportunity to find a like-minded community that cared about social justice and inclusivity, especially in a sport I had played for the majority of my life.
The experience ultimately turned out to be one of the most problematic queer spaces I have ever attended. Frequented by nearly all cis- and gay men, I encountered fatphobia and transphobia in many of the people I played with. My body image and self-esteem ultimately tanked and, frankly, I would struggle to count on only two hands the number of problematic statements I found from the people within the league.
When I left the league after only one year of playing, I thought that queer sports might not ever fit into my life. I questioned if the activity of sport could ever shed its heteronormative and transphobic nature to create an environment that was supportive of all people and cared about improving all aspects of life for queer and trans folx. That is, until I found the MGHA.
I honestly don't recall how I found the MGHA after moving to Madison in 2018. Whether it was a message from one of the recruiters on various queer applications or a Facebook advertisement, I ultimately decided that I was going to get onto the ice despite never having played hockey before. And I am so, so grateful that I did.
It all started with a 6-week clinic that showed me and my cohort all of the ropes of skating. It started as one of the challenging experiences of my life – as someone who carries a lot of pride and issues with perfectionism, it seemed a daunting task to show that I wasn't "good enough" at something to anyone. It became much easier when my group of never-skaters were so supportive of one another. Every Sunday, we strapped on our hockey gear, fell a few times while practicing and learning, and finally spent the night messaging one another how grateful we were to be doing this together. It's challenging showing to a 200-person league that you're not yet good at an activity, but it's a lot easier when you reframe this as an opportunity to be vulnerable in front of 200 people who care and support you in all aspects of your identity.
Only two weeks after I started the league, my father passed away from brain cancer. As with many queer people, and to put it lightly, I had a complicated relationship with my family – my father never fully accepted me as an out-and-proud gay man and I hadn't talked to nearly all of my biological family for most of my years throughout college. My father's passing was and still is one of the most challenging experiences I've ever experienced; finding any constructive escape to the reality of picking up the pieces of my life has been something I was and still am desperately been searching for.
Thankfully, the MGHA has remained a constant in my first year without my father and, perhaps more importantly, in my first year of finding my new normal. Like nothing else I have been able to find, in sport or otherwise, I feel like a kid again. Every Sunday night, I sign up to sub in literally every game I can – I think I'd play 100 games on a Sunday if I could. Despite traveling extensively for work, I make sure I get back every Sunday so I can play hockey every week.
The MGHA ultimately represents roots for me here in Madison. It represents a future for sporting activities that I so deeply believe in – that it really is possible to have sport be a supportive space for learning and community. Finding my new normal after tragedy has certainly been hard, but I know hockey and the MGHA will have a big role in helping me get to that place in life.