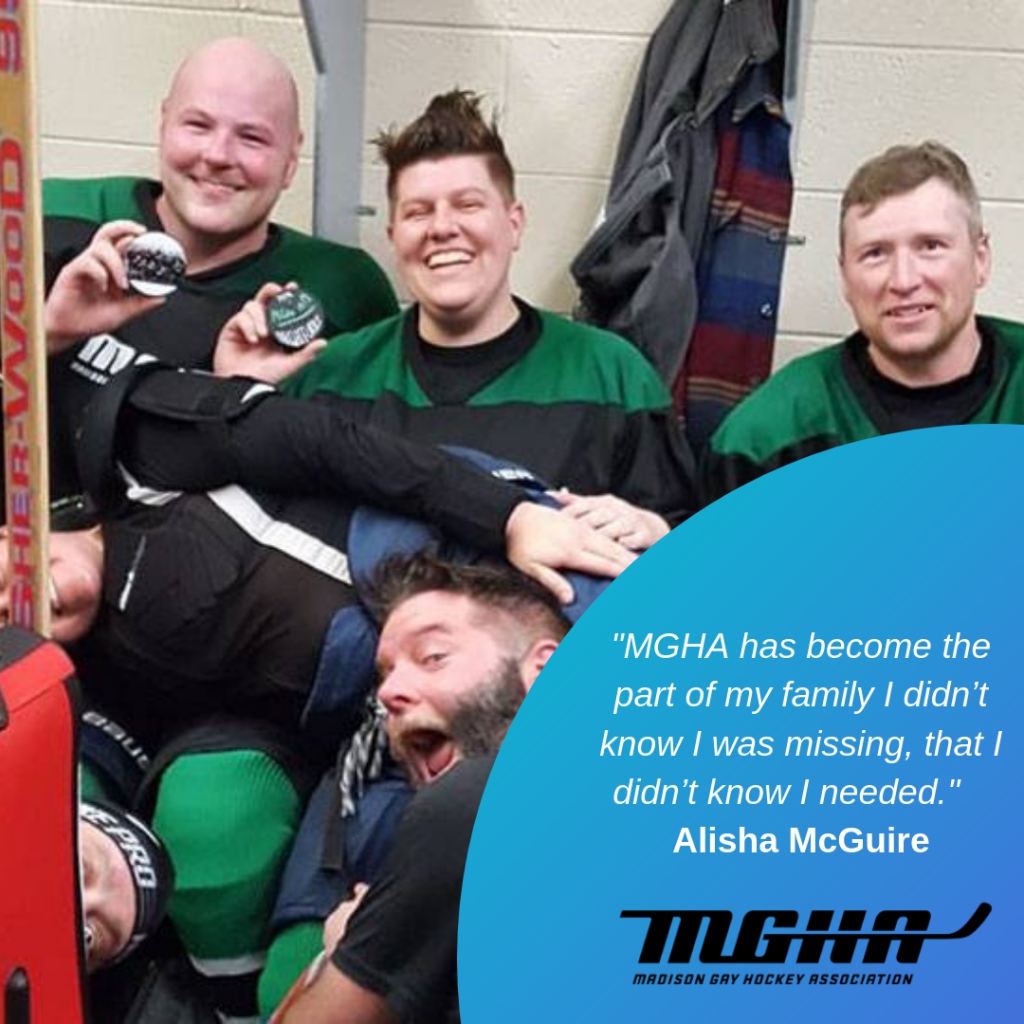 The 2018-2019 season was my first season with MGHA (hey Nightfuries!) but I already feel like I've been in the league so much longer.
I met Claire Busse through work. We got talking about sports and she told me about playing hockey. She convinced me to sign up. I was waitlisted until the next season. Then, I got the email that I had a spot if I wanted it. Initially I was going in to hockey thinking it was going to be a great way to stay active in the rugby off season.  But before I took the ice for the first time I was sidelined by an injury. I wasn't even able to even put my skates on. On top of the injury I was dealing with some pretty heavy personal issues. I sincerely considered dropping out of the league. I'm so glad I didn't. I was immediately welcomed by my teammates on team reveal night. I really thought that writing this essay was going to be easy. It's hard to put it in to words…MGHA has become the part of my family I didn't know I was missing, that I didn't know I needed. My teammates and captains made me feel safe and welcomed when that wasn't how I was feeling walking in to Hartmeyer. I never questioned if I was being accepted for being exactly who I am by any of them. If you can't tell I'm not the best at cohesive writing. #scatterbrained Remember that time I forgot my breezers, ran home, then proceeded to scored my first (and only I might add) goal? Patrick keeps saying he's gonna hide them so I score more. It's little stories like this that make MGHA home for me.
What does gay hockey mean to me? Family. Safety. Friends.