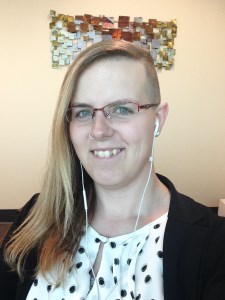 Hometown

Random Lake, WI

Pronouns

She/Her/Hers

Other Teams

2016-2017 Madison T-Recs
2017-2018 Madison Dread Pirates Hockey

Roles

MGHA Member Mentor
Learned to ice skate in June of 2016 at age 33, and played my first season of hockey with the MGHA 2016-2017 season! I loved playing so much I joined the 2016/2017 Madison T-Recs, I played in a Friday night scrimmage group, and a weekly summer scrimmage group. Basically, I play hockey as often as I can! I'm openly queer and openly transgender and I've found an incredible support network, and family, in the MGHA. When I'm not on the ice I love to run, kayak, hike, fly-fish, and enjoy the symphony orchestra.



Madison Gay Hockey Association