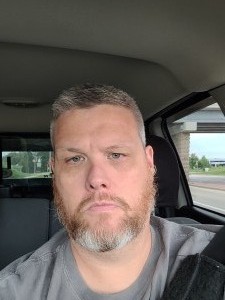 Hometown

Belleville

Pronouns

He/him
I have been in Law Enforcement for seventeen years. I am currently the Lieutenant for the Village of Cottage Grove Police Department. I was with the Village of Oregon for ten years prior to coming to Cottage Grove. There I was a patrol officer, field training officer, and Sergeant. I spent four years in the United States Marine Corps and did two combat tours. One to Pakistan/Afghanistan and the other to Iraq. I have been teaching for over ten years. Besides instructing at UW-P, I also teach at Madison College, in the police academy, and have been a lead instructor for my agency for seven years.

I hold a masters degree from UW-Platteville and a bachelors from Marian University. I am a huge fan of hockey. I have been playing, watching, officiating in some capacity since I was seven years old. I have been an WIAA and a USA hockey official for ten years and this season I will dabble in D3 college hockey.

I have a wonderful wife of seventeen years and two amazing kids.