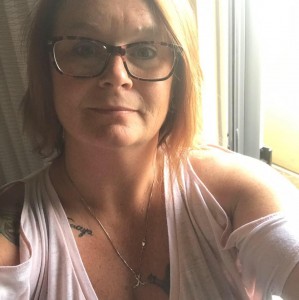 Current Team

Hometown

Dearborn, MI (a block from Detroit)

Pronouns

She/Her/Hers

Other Teams

Friday Night Hockey League - Sauk
Waunakee Thursday Night Men's League
Waunakee Spring Beginner's League
West Bend Vixens
Sub for Quench Crushers (WCHL)
Sub for Brew City (WCHL)
Hockey has been my passion my whole life, growing up in a house with my Dad, my Gramps and 4 Uncles, all who love the game but never played. Yes, we are Detroit Red Wing fans! My parents did not let me play hockey so I was a soccer player, playing goal the first time I ever played. At 43 I was conned into playing with the Sauk Men's Beginner League. Like most goalies, we have a few screws loose, so going straight to goalie was how I started!

I have 2 children who are my life but also the cause of my exhaustion and stress! My oldest has lived with Type 1 Diabetes for 16 years (now 18 years old) and is also transitioning to a male. This is a lot of added stress trying to control the blood sugars along with the new hormones. My youngest is a moody teen boy who shares the love of the game and position with me. I've been married for 23 years and we have our own little zoo consisting of 3 dogs & 2 cats.

I've heard great things about this organization and I look forward to getting to know everyone!



Madison Gay Hockey Association
| Season | | Team | Penalty Minutes | P | Goals Against | Saves |
| --- | --- | --- | --- | --- | --- | --- |
| 2022-2023 | | Queer Lime Pie | 0 | 0 | 18 | 147 |