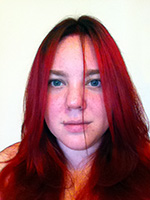 Hometown

Silver Spring, Maryland

Pronouns

She/her
Recently graduated from UW-Madison in Gender & Women's Studies. Originally from Maryland, I came to Wisconsin for the school and the snow. Also a founding member and current secretary for the board of directors of Wisconsin 5-2-1, Wisconsin's Statewide Bi and Pan Advocacy Organization.
0 prior hockey experience, 4 years of figure skating.



Madison Gay Hockey Association