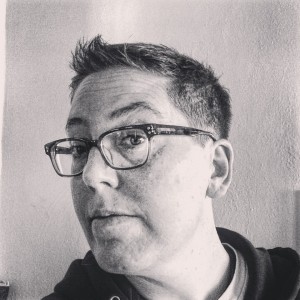 Hometown

born outside Philly, in Madison since 1999

Pronouns

she or they

Role
After surviving all-girls Catholic college prep school on the east coast, I went to Grinnell College where I learned to love the midwest and critical thinking. Since then I have been a hardwood floor guy, a produce clerk at Whole Foods and union instigator, childcare provider, wellness clerk and trainer at Willy Street Co-op, many other random things, and library page at Madison Public Library where I work now.
I have a partner of 19 years, a house, a kid, a dog and a station wagon (but I usually take the bus.) I am a homeschool/unschool parent and an active member of James Reeb Unitarian Universalist Congregation.
I tried hockey for the first time in 2018-19 and it is super fun.