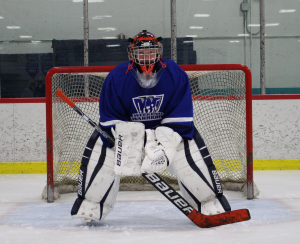 Hometown

So many...! Washington DC, Canberra, Australia, Brisbane, Ithaca NY...

Pronouns

he/him/his
I'm relatively new to the sport (skating since Jan 2015), coming from a country with no permanent ice (Australia!). I've played the last two seasons in the Ithaca Adult Hockey Association league, and started playing between the pipes in Jan 2016. For the 2016-2017 season I've played 24 games (so far!). I also played in the 2016 Boston Pride Summer Classic.
Away from Hockey, I'm a Marine Biologist working at Cornell University, Ithaca, NY. I'm originally from Australia, but have been living in the US since 2000. Hockey's been a huge part of my life for the past 2 years!!