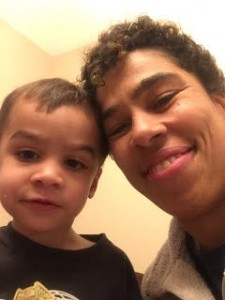 Grew up about an hour from Madison, but spent a lot of time here because of family. Was in the military for 7 years then moved to Colorado for school at CU-Boulder and then lived/worked in Colorado for 15 years. Moved back here in 2008 to be closer to family. I learned how to skate in 2012 and decided to learn how to play hockey.

Took a quick break to have and raise my first child Q and finally was able to get back into skating and hockey with the help of MGHA! This is my second year and I am thankful for every Sunday I spend with all of the people in the MGHA.

I want to thank you for surrounding me with hope and support; even though you may not realize it. It is an escape to be here on Sunday and I hope to someday be able to thank each and ever one of you in person.



Madison Gay Hockey Association